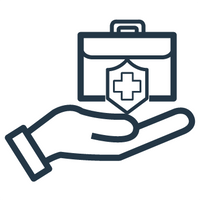 To learn more about the service tiers available for your instrument, CLICK HERE.

Brighton Science now offers a new Service Subscription that will make it easier to regularly maintain your instrument, avoid any downtown, and enhance your surface intelligence program. With a streamlined and auto-renewing process, this convenient subscription gives you the ability to schedule and send in your instrument for calibration at a time that's most convenient for your business. After your annual calibration, you will receive a free water cartridge and 25 Performance Check Surface Cards. This newly extended warranty for both hardware and software in your device will also cover you in case of accidental damage. Enhanced calibrations are also available in select/tiered packages.
Please review the Service Subscription Definitions for terms.
The first step in the calibration or service process is right here. After purchase we will reach out to you to confirm service details and schedule your annual service.